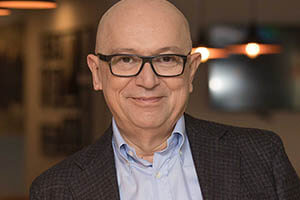 Born in Merzifon, Turkey in 1954, Mr. Altay received his B.Sc. degree from Istanbul Technical University, Electronics and Communication Engineering Department. He also holds a Master's degree from Bosphorus University.
Mr. Altay commenced his professional life as a Research Assistant at TUBITAK (The Scientific and Technological Research Council of Turkey) in 1978. In 1981, he joined NetaÅŸ as R&D Engineer. During his various positions within the department for 16 years, he has contributed to the successful growth of NetaÅŸ R&D. After serving as R&D Group Director from 1992 to 1997, he has worked in Nortel Networks UK plc in 1997. After his return to NetaÅŸ as Alternate Operator Sales Group Director in 1998, he received Nortel's "Masters" Award in 2001 due to his contribution in the development and growth of the company's business with Alternate Operators. In 2002, Mr. Altay was appointed as Vice President, Turk Telekom Sales and Marketing. He has been working as NetaÅŸ General Manager since December 2004.
With a concentrated focus in R&D and innovation, Mr. Altay holds memberships and active presence in various non-governmental business organizations. Altay has been involved in the National Innovation Initiative and served in Istanbul Chamber of Industry Professional Committee, Turkey Science Centers Foundation and Turkish Electronics Industry Association (TESÄ°D) at the Board level. He has been elected as Board member to YASED International Investors Association in 2009 and Chairman of the Board of Directors of TESÄ°D in January 2010. Altay currently acts as the Chairman of Information Technologies and Telecommunication Study Groups and eTR Awards Steering Committee of TÃœSÄ°AD (Turkish Industry and Business Association).