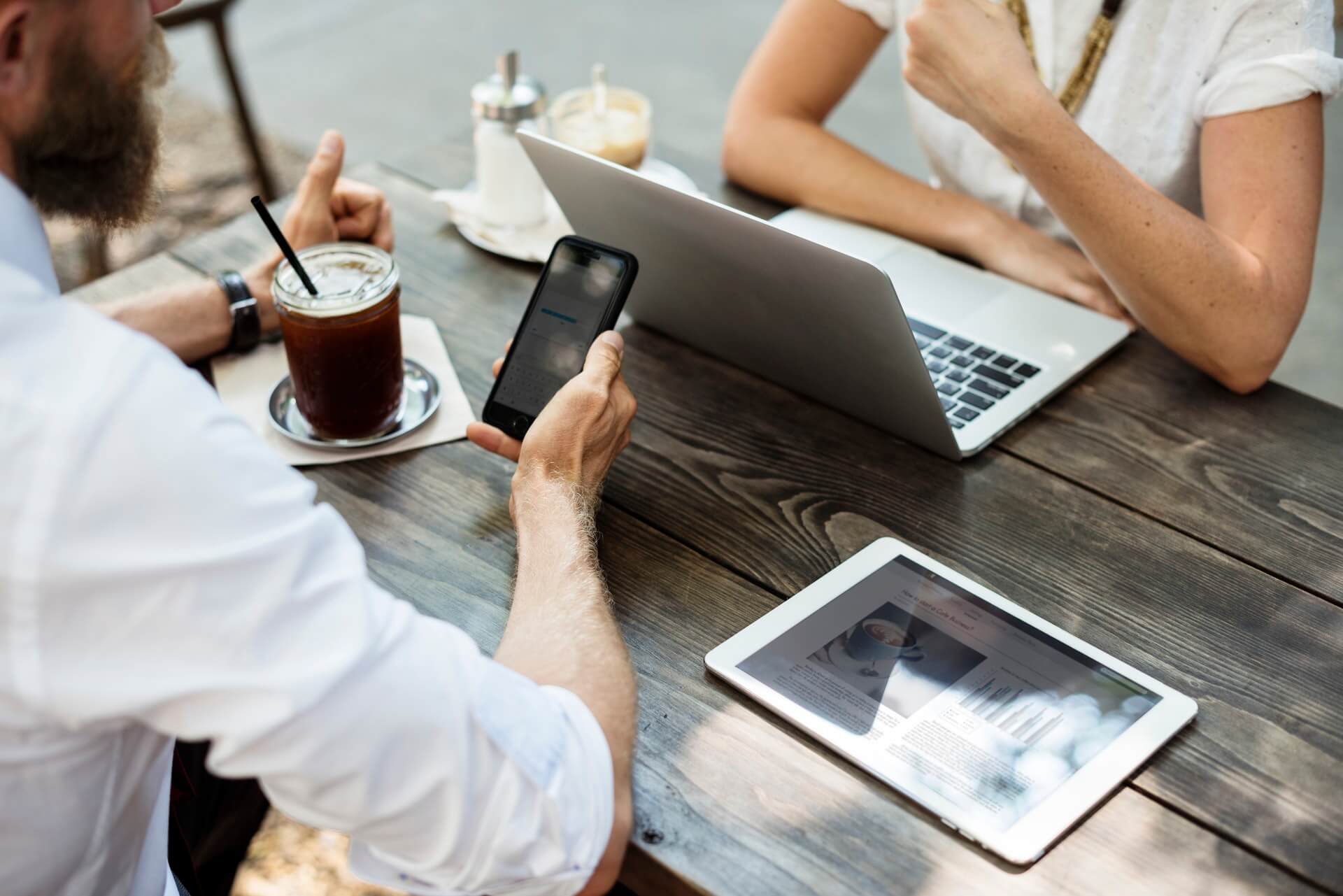 Top 5 apps any SaaS company needs to use to run their business
It's not uncommon for founders to be pulled in multiple directions and find themselves immersed in a variety of areas, ranging from taking care of employee issues, payroll, accounting, marketing, and more. While these demanding tasks are often natural byproducts of running a startup, they can also become very time-consuming and overwhelming. Thankfully, multiple productivity applications have been designed to address these issues and help you stay on top of your metrics, customer database, workflow and more. The following list consists of the 5 top apps that any SaaS company needs to use to run their business.
Intercom
Intercom offers three products (Respond, Engage, and Educate) that can be used together or separately to simplify and strengthen the line of communication between you and your customer. With Intercom Respond's facilitated help desk, live customer info, and performance insights, you and your team can now easily collaborate behind the scenes to answer any customer questions and concerns. In order to guide new users to become active customers, Intercom Engage makes it easy to send targeted messages and push notifications to actively engage users without the need for code. As your customer base increases, Intercom Educate shows you what information your customers are searching for but can't find on your website, and can suggest articles for you to share so that a question doesn't have to be answered repeatedly.
"We use Intercom on our landing pages to collect leads and provide visitor support", says Caglar Bozkurt of Twentify. "Intercom also helps us onboard new sign ups through the project creation process, and create engagement with new users via push notifications".
Hubspot
Like Intercom, Hubspot offers three targeted products that are intended to be used together to streamline your business, but can also be used individually. If managing contacts is something your business struggles with, Hubspot offers a CRM platform that is "free forever". This CRM's goal is to increase the number of deals you're making while requiring less tedious data entry. By automating the tasks that sales people can't stand, Hubspot CRM ensures that there is no chance of you becoming disorganized and slowing down. With interactions and sales activity tracked automatically, and storage space for up to 1,000,000 contacts, Hubspot provides a CRM that is useful and easy to use for any SaaS company.
Hubspot's Marketing assistant gives you the tools to build and modify your company's website without the need of IT. With content being delivered quickly and efficiently to the right people, traffic is directly driven to key places pushing new visitors to become dedicated customers. With customer tracking and impact reports being created with every new visit to your website, your marketing team will be well informed on where to direct each customer to suit their needs.
Hubspot's last product, Hubspot Sales, is designed to allow your sales team more time to follow up with customers. Less manual data entry means your team has the ability to better follow up with visitors, land more meetings, and track your whole pipeline. Hubspot also allows you to convert repetitive emails into templates, measure their performance, and automate outreach that doesn't feel impersonal.
"Hubspot drives all of our sales and marketing processes" says Tom Luke, VP of Sales and Marketing at Tutela. "It is our sales CRM, which allows us to track deals through the pipeline. It is our marketing hub, where we create blog posts and other content, send email marketing, and setup email workflows and nurture tracks. It also provides us with a single platform to be effective in sales and marketing with our customers, with a small team."
Hotjar
Hotjar combines multiple tools into one, offering both comprehensive feedback and analytics. It's perfect for managing customer relationships as it can dramatically improve conversion rates and user experience.
Using Hotjar enables you to track heatmaps, surveys, feedback polls, user testing recruitment, session recordings, conversion funnel tracking, form analytics and session recordings. Gone are the days where you wonder what people think of your website or where you're losing them in your funnel. Hotjar gives you integral feedback that will help you design your funnel as efficiently and accurately as possible.
"At Enjovia we use hot jar for getting easy and actionable customer feedback" says Sam Gibson, Managing Director at Enjovia. "We get feedback on our UI, our processes, the language used and even our prices and offers. We use this feedback to improve our own product but also pass feedback onto clients that are using our platform to sell their own products."
Zapier
Zapier is an online automation tool that automates tasks between web apps, designed to help improve workflow. Founders often find themselves swamped trying to run and track everything going on in our business, and in these cases efficient workflow may be the difference between productivity and failure. Zapier helps you create workflow that works best for you and your business.
"We use Zapier to integrate tools and to automate certain tasks" says Joel Musambi, marketing director for Solink. "Zapier gives us the flexibility of integrating multiple services quickly without needing technical support. It's quite useful for our automated email campaigns."
Features in Zapier include streamlining tasks between popular web apps, using a visual page to wire together separate apps into "zaps", and keeping data consistent across different web applications. It helps you start workflows from any app that lets you start your "zap" workflow, and finish routine tasks automatically.
Mailchimp
Mailchimp is an email service that lets you send email updates and newsletters to your subscribers giving you control over your company's email campaigns. Email lists are important before launching as they gather potential customers in one place. After launching they are possibly even more integral as they keep these customers engaged.
Mailchimp lets you create lists to manage different customer segments. It's email template form is easy to use and can help even the least colour coordinated person in the office design beautiful emails. It's analytics help you see the rate and trends of opening emails.
"Our company has been using Mailchimp for email marketing for several years now. It allows us to create beautiful emails campaigns, track open rates, see click-throughs and pass on lists of qualified leads to our sales team" says Christopher Sisto, Director of Marketing at Teldio. "With their new Facebook and Google ads integration, we'll have even more insight into our potential customers and their behaviors, as well as attract new users to our drip campaigns."
---
The apps and SaaS tools in this list let founders and entrepreneurs use their time as efficiently and effectively as possible, making all aspects of running a business easier. Though finding the right application depends on your particular business and preferences, use this list as a guide and starting point. Soon you'll be equipped with all the right tools to help you reach and understand your customers at each stage of their efficiently integrated experience.  
If you have any ideas or recommendations for other apps and tools that we've missed on this list, please comment below.